Past Stallions
Past Stallions
My career started with Mighty Rustler and rolled over to his two exceptional sons (below). I owe them for what they did for me and the Appaloosa breed.
---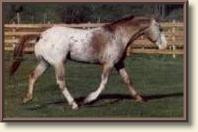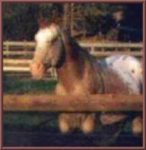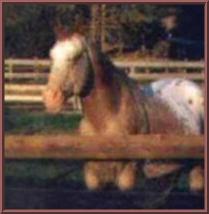 This is the fella that started it all. All of his foals to show qualified for the World, in every category offered! He was a Multiple Medallion Sire, sire of Res. WC, Superior Halter, Canadian National Champion Sire, ApHC Champion sire, Roping/Reining winners (rodeo), Regional and State Champions in halter and performance. Of only 10 foals to show at World, 5 finished Top 5 and the others finished Top 10. Not bad for such a small offering!!
---
Mighty Black Bart – World Champion Sire!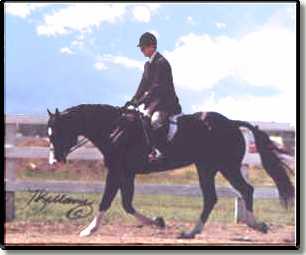 Res. World Champion/ApHC Champion
Canadian National Champion
Canadian National Champion Sire
4 ROMs
14 pts. W. Pleasure
1 Superior Event
Multiple ROM sire (halter, color, WP, Trail)
Montana Dressage Champion Sire
Point Earners in Youth
English Eq, Showmanship, HUS, bareback
Western Eq and Western Riding
HIH, Longe Line, Heritage, WP, HUS, Trail.
Sire of Top 5 and Top 10 Finishers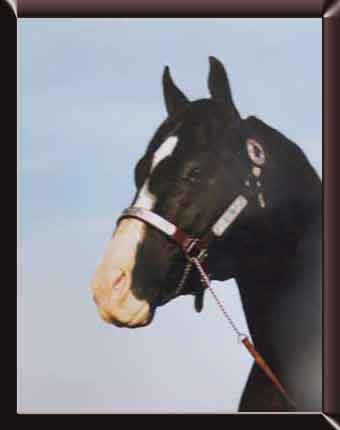 It's been an honor and a joy to have Bart in my life. There will never be another like him.
Bart was a very versatile horse who is a pleasure to watch and ride.
He was the Senior Stallion at Forest Edge. Color average is 80%. 60% black, 65% fillies .
All of Bart's 2005 foals are eligible for the 2007 ApPHA Futurities at the World Championships
All of Bart's 2006 foals are eligible for the 2008 ApPHA Futurities at the World Championships
---
Congratulations to Erin Murphy and Mighty Black Zip
on winning Montana Dressage Champion 1st Level 2005
---
Congratulations to Nita Davis and My Chrystalchandelier
"Chancie" was undefeated in Heritage – 8 judges, 8 firsts!!!
159.5 Lifetime Points
ROM – Halter
ROM and Superior – Color
2006 World 5th place – Heritage
9.5 pts Heritage
ROM – HIH
Points in NP Halter, NP Showmanship, NP Color, and Foundation Halter.
NOT FOR SALE
---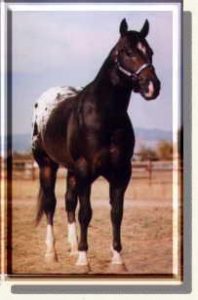 Futurity Winner  & World Qualifier
An outstanding show record for Jazzy, who was "left at home" while Bart was heavily campaigned.
RIP Big Guy
We tragically lost "Jazzy" this winter due to a freak accident when he was showing off as only Jazzy could do and hit a patch of ice in his pen.  His shoulder was irreparably damaged.  Thankfully we have a couple of his fillies to carry on his legacy.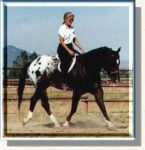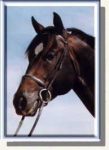 Jazzy's massive body, loud color and amazing resemblance to his grandsire, Mighty Tim, have made him a popular stallion at Forest Edge.
Jazzy sired 90% color, with appx 50% dark/black and 50% fillies. Jazzy has been trained in English and Western, and started in Dressage and Reining. He is very catty and his foals are equally catty.
Jazzy sired plenty of muscle, color and capabilities. His foals win Futurities and Halter, Color, WP, HUS and Trail. Versatility plus disposition and willingness.