Forest Edge Appaloosas is nestled in the beautiful Ninemile Valley of Huson, Montana, twenty-five miles west of Missoula. We strive to raise the pretty athlete with that million dollar Bright Eyes Brother disposition. The foals of Forest Edge are pretty, athletic, and have been bred to perform well in many different disciplines.
---
Foal Due in 2024!
---

"ApHC Bronze Medallion Breeders"
Multiple Medallion Sire Mighty Rustler invites you to look over his legacy of sons, daughters and their offspring –there's a little bit of something for everyone here.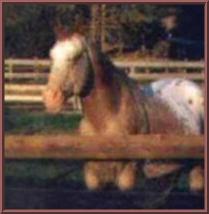 Congratulations and best of luck to our new friends and their purchases.
Ed and Norma Mai – Bart's Approval and Yippee Skippee
Rose Applegate, Wenatchee, WA. – Sprinkled By Jazzy
Robin Peterson – Exquisitely Jazzy and Solidly Jazzy
Sid and Renee Bailey, Lozeau, MT.-Stormin Jazzy
Wendy Berg, Farmington, MN-Bart's Diamond Jim
Tom Gibson, Hendersonville, TN . Barts A Goin
Tom Gibson of Hendersonville, TN.-Buster Black
Mark and Debra Yeater – Bart's My Daddy
Michelle Holzwarth, Billings MT – Sir Harry
Carol Accord, Plains, MT – Bart's Delight
Brittny Budde of Billings, MT – Bart's Pixie
Leslie Kramer of Houston, TX – Executive Rustlings
Andres Garza of Monterrey, Mexico – Predetermined
Gordy and Claire Dier, Delta, Colorado – String of Tee
Mike McGrath, Dallas, TX – Bart's Delight
Emily Suhre, Dillon, MT – I'm Broke
Lisa Parker – Troybuilt
Kelsey Emerson, Washington – Percy
John and Sandy Jones of Deer Park, WA.- The Nilla Dial
Rachelle Gates of Puyallup, WA -Robbie, I'm Smitten
Betsy Wilkerson, Lakeside CA – Bart's Dun It
Anne Etherton, Larimore, ND-Kelo's Colleen
Tammy Velez – He's Oso Jazzy & Darlin
Nicole Getz of Huson, MT.- Peanut
Cecelia Teine of Roundup, MT. – Jr
Lori Forest – Bart's Wild Honey
Kim and Kelly Kelsey-Jammy
Leanne Snellen of Leduc, Alberta, Canada – J's Rustlin Princess
Sabrina Hayes of Billings, MT – Bart's Morning Dove
Dustin Davis of Davis, OK – FE Bart Star
Dave McCleerey from Missoula, MT – Independently Jazzy
Ashley Lange, Snohomish, WA – MBB Bodacious
Ashley Lange, Snohomish, WA – FE Imagine That
Nicole Stark, Belgrade, MT – FE Red Rider
Sharie Belew – Awe This N That
Emily Kauer – Bro/Skeeter
Please do contact us directly if you have any questions or comments for us.
All photos and logos are the exclusive property of Forest Edge Appaloosas.
The Guardian of Forest Edge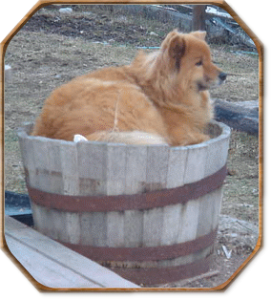 Foster