Foaled 2008 –  Filly!  Independently Jazzy "Jazzy"
Sire:  Rustler's JazzMan (Mighty Rustler x Plaudit Sunrise)
Dam:  Rustlin' Rosie (Mighty Rustler x Ms Mighty Joker)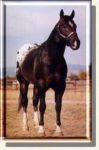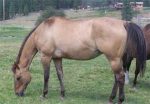 Indy has had a 16 day start summer of 2010 – trainer said 'wow' – quick, level headed, easy with a powerful natural stop.  Ridden only in a halter.  Ready to warm back up and really start training.
Massive bodied red dun filly, chrome and sclera on one eye, should color.
Fancy filly with irreplaceable breeding – how many mares are granddaughters of BEB these days?
Besides an incredible pedigree, Indy is easy to catch, lead, tie, worm, and good with her feet.  She should mature to a big soggy mare and would be an asset to anyone who likes BEB breeding.
---
Foaled May 21, 2008 –  Colt!  Predetermined
Sire:  Predestined (Maids Dream x Ima Magic Miss)
Dam:  Rusanne (Mighty Rustler x Prince's Jokette)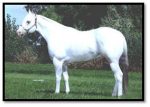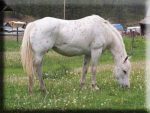 Wow, couldn't believe the color on this guy even tho I was expecting a leopard colt – he is going to be an extremely flashy dark buckskin – Color Class?  Halter?  Ride?  Probably do it all.  Maids Dream, Prince Charles, Mighty Rustler, Prince Fury – color, color, color!!!   Got Spots?  Sold!